Digital vs Static Billboards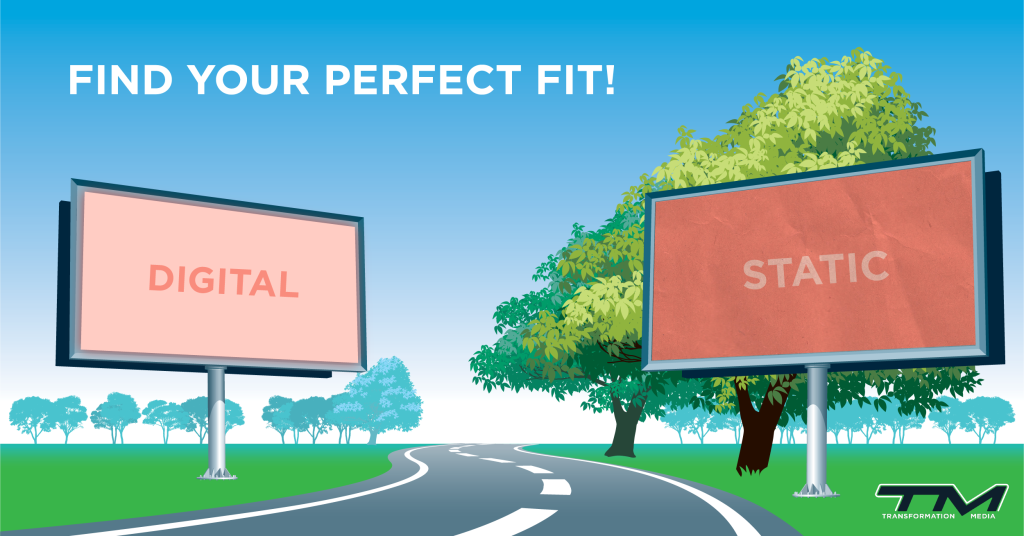 Evaluating your companies' goals is a key part of determining what tools are needed to assist you in achieving them. When making the decision of investing in out of home advertising, one of the most difficult tasks is choosing between a static or digital billboard.
What's the difference?
Static boards are made from vinyl material and must be installed, which leads to a more permanent type of advertising. Static boards display the same graphic/message, but do not have to share advertising space with other companies.
Digital billboards display graphics/message, but also share this space with other companies. Digital boards allow the company to switch out both the design and message of their billboard in days as opposed to weeks.
How to pick which type of billboard to invest in?
When making an advertising decision, it is important to look at the bigger picture. You should ask yourself:
"What do I want my business to look like in a year from now?"
"What do we want out of this campaign?"
"What message do I want to convey to my audience and how do I put that into words?"
"What will it take to achieve our goals? What is the logistics of achieving our goals?"
Is there a wrong choice?
Purchasing a billboard for your company, whether it is a static or a digital board, will always be a step toward driving sales. Static boards might be a better option for your company if you have one consistent message. If you find yourself coming up with multiple messages you wish to convey to your audience, a digital board might suit your company better due to the flexibility that they offer.  The decision should be based on what your company needs to achieve their short- and long-term goals.
Our team is prepared to assess your company's objectives, as well as advise you on which might be a better fit for your company.
Talk to one of our Account Executives TODAY to determine what is the best fit for your company: 844-239-8404