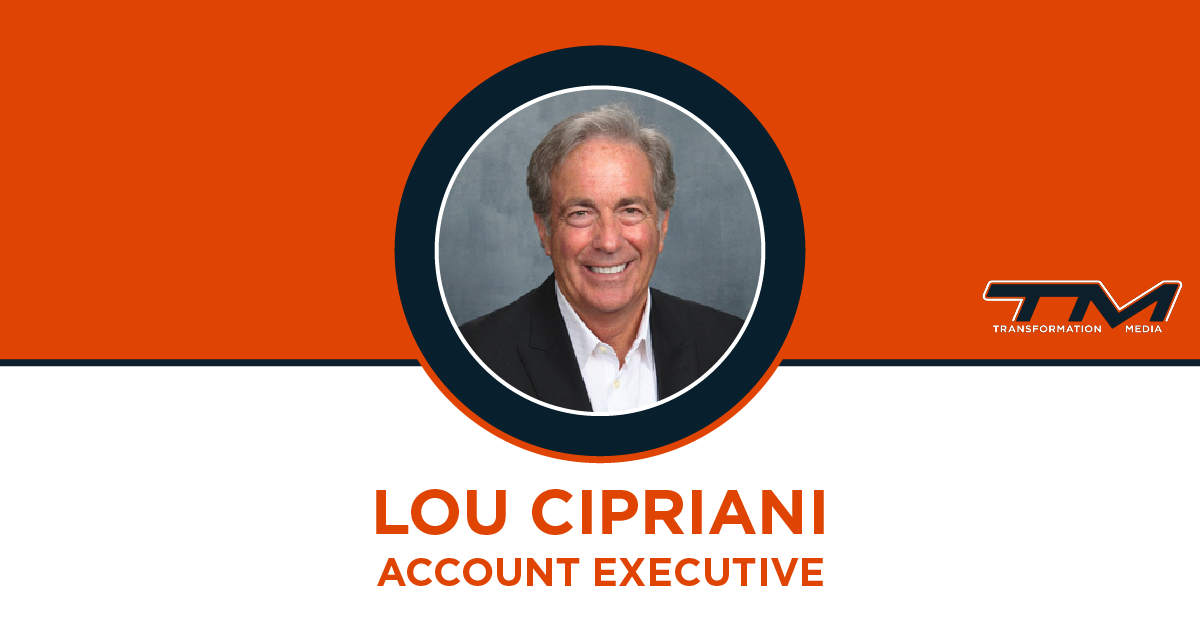 We sat down with Account Executive Lou Cipriani to talk about all things advertising, billboards, and Transformation Media. Lou has been in the Billboard industry for 23 years and with Transformation Media for 5 years. When asked what his favorite aspect of his position at TM is,
"Meeting new people who become long term advertisers. There are some advertisers I've worked with for over 20 years. They continue to use outdoor advertising because it works for them."
Why has out of home advertising stayed so relevant?
"Billboards are unavoidable. You can't change the channel; you can't turn us off and you can't throw us away. That's what every outdoor advertising salesperson hears when they start a career selling outdoor advertising, however, it's so true. It was true 20 years ago and it's still true today. People spend a lot more time in cars today. Back in the 1960's, people seldom drove over 100 miles a week and today driving over 250 miles a week is normal. This type of advertising reaches all demographics, genders, and ages. When you are at a stop light look around and notice the passengers and drivers of other vehicles. You will find all demographics covered. For those reasons I truly believe outdoor advertising offers the best results and value and is a place you should consider spending you're advertising dollars."
Why Should a Customer Consider Digital Boards:
Along with static billboards, which are covered with a vinyl, we also have digital boards. Digital billboards are similar to static billboards, however, offer customers the freedom to change their message at any given time.
"Depending on your message, sometimes static billboards may be a better way to go and for other advertisers digital is a better way to go. Asking questions and conversing with the advertiser will help to decide which format makes the most sense."
What does a normal day-to-day look like in your position?
"There are three groups I try to contact everyday: current advertisers, advertisers who have not yet made a decision, and potential advertisers you would like to have a conversation with. With current advertisers the work never stops, I would say that I keep in touch with these clients at least every three months to see if anything in their business has changed or to offer anything new on our end.".
Keeping a connection with these clients grows the relationship and allows Lou to know his clients on a personal basis.
Advertisers who have not made a decision are those who for their own reasons are hesitant to move forward.
"It is not only about asking the right questions, but about getting the right answers".
Lou highlights the importance of supplying these customers with the information needed to support their decision-making process. It's important to ask what they are trying to achieve. The obvious answer is more business, however, maybe it's something else. By having a conversation, you will usually find out. Potential Advertisers are those who have never had prior interaction with the salesperson or company.
"When you were little, do you remember your mother saying, don't talk to strangers? Well, no successful salesperson has ever followed that piece of advice. Talk to as many people as possible."
The process of talking to new advertisers should result in going from strangers to having a great conversation.
"When I introduce myself to a potential advertiser for the first time, I'm really just trying to have a conversation and mutually decide if billboard advertising makes sense."