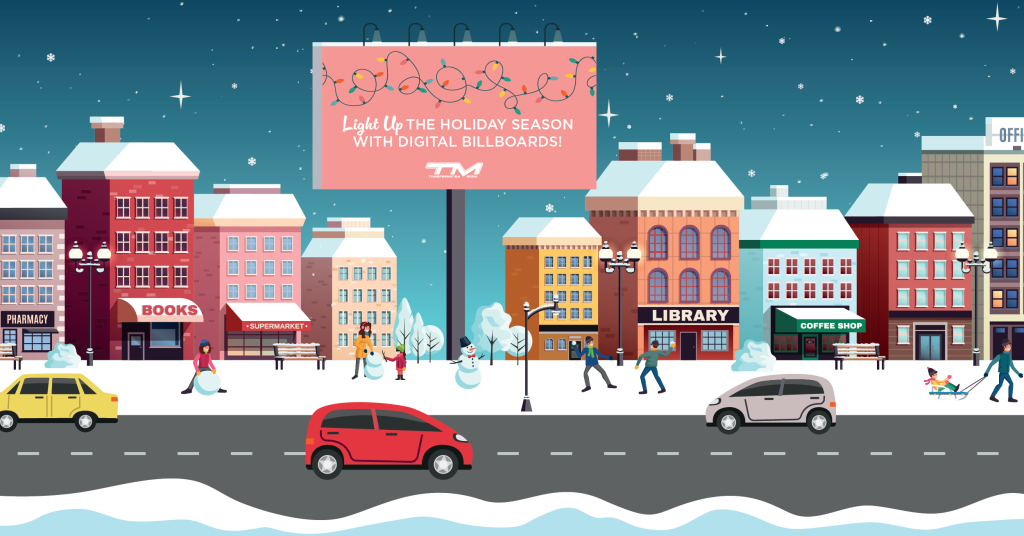 This holiday season, capture the attention of your target audience with digital billboards! Digital billboards are dynamic advertising displays that are highly visible and impactful. Unlike traditional static billboards, digital billboards allow multiple advertisements on a rotating basis which maximizes exposure for advertisers.
During the holiday season, businesses have a unique opportunity to make a significant impact on reaching their target audience and brand recognition. Digital billboards offer a dynamic and compelling way to achieve this. These attention-grabbing displays enable businesses to adapt and update their advertising messages in real-time, aligning their promotions with the evolving needs and preferences of their audience during the holiday season.
The vivid colors and animations characteristic of digital billboards infuse a sense of excitement and festivity into their messages, creating a memorable and emotionally resonant connection with potential customers. The ability to target specific demographics and locations allows businesses to maximize the reach of their holiday campaigns. In such a fast-paces holiday season, digital billboards serve as a cost-effective way to leave a lasting impression and boost sales, making them a valuable addition to any holiday marketing strategy.
Examples: