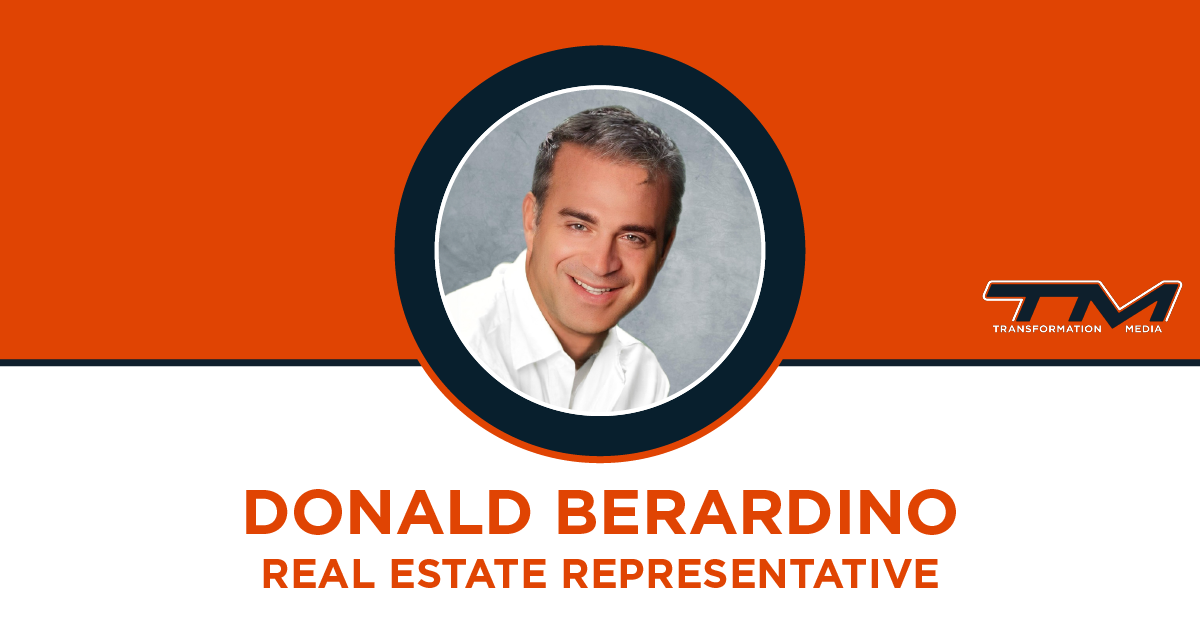 We sat down with Real Estate Representative, Donnie Berardino, who has 25 years of experience in real estate and has been with Transformation Media since 2022. Donnie shares his experience and insight into what it means to be in real estate as an advertising company.
How did you get into real estate?
I was born into a family of real estate professionals.  My grandfather, a first-generation Italian, started his own real estate company in 1929.  My father continued the running of the company specializing in sales and property management.  I attended college at IUP (Indiana University of Pennsylvania) and graduated with a bachelor's degree in finance with a concentration in real estate. After a few years of working with a large family-owned real estate company, I attended the University of Pittsburgh and earned a degree in accounting.  I ventured into the field of public accounting with a private CPA firm.  Years later I returned to real estate and after additional education and field experience I became a Pennsylvania Certified General Real Estate Appraiser.  As a Certified General Appraiser, all property types from residential and commercial to industrial and land appraisals as well as consulting services became my day-to-day work variety.  I also specialized in appraisals for Eminent Domain condemnation proceedings and provided expert testimony.
What does a day-to-day look like for you?
Typical duties include reviewing and negotiating lease renewals with property owners for existing billboard structures, searching and reviewing zoning for conforming new buildable sites, working through on-going billboard structure construction, including local and state permitting, meeting with various parties whether government representatives, attorneys, utility companies or contractors etc.  As a TM real estate manager, the search for new sites for billboards on a given day may involve the process of choosing locations based on a variety of economic parameters including demographics, traffic count, revenue generating expectations, and navigating the complexity of legal zoning requirements, giving presentations to land-owners, council meetings and zoning hearing boards as well as state transportation departments.  As a TM representative, this arduous process and complexity along with due diligence and ambassadorship will hopefully result in a successful new billboard location for the Company.  There is of course the day-to-day calls and emails that span a wide array of questions and maintenance as well as inquiries.
What is zoning?
Zoning would be described as reading through all the legal authorized or permitted uses that a local (city/township/borough/municipality) or county would allow a property to be utilized for a certain residential, commercial, or industrial purpose based on its zoning classification.  That is to say 'what can a property owner use the land for or what can they build on the land that would be permitted':  by-right, or as conditional use or by special exception.
How does zoning affect real estate at Transformation Media?
Regarding billboards, after confirming if the billboard use is permitted in the specific zoning classification, there are even more stipulations to comply with.  These include sign size, spacing from other existing billboards and signalized intersections or interchanges, height and shape requirements, or if it can be digital or just a static with vinyl display, or duration of illumination etc.
Then there is the typical front, side, and rear setback requirements.  In addition, some jurisdictions may require a certain distance from schools, cemeteries, churches, airport runways and residential areas to name a few.  They may even require that only one freestanding sign be allowed on a property or that the principal use of the site is just as a billboard location, meaning no other improvement is allowed to be constructed on the same parcel.  In addition, geographical consideration must be given to our southwestern Pennsylvania location.  That is to say, there is always the possibility of topographical and vegetation challenges.
In summary, there is a vast range of legal work to read through, people and professionals to talk and meet with, and the very challenging task to find a conforming site to construct a billboard.  Just looking at a parcel of land or open property near a busy road or intersection that looks promising for billboard use is merely the tip of the tip of the iceberg.  Trying to accomplish, from start to completion, a conforming and economically viable buildable billboard site is not only difficult in these days of stricter zoning laws, topographical issues and possible objections from neighboring property owners, but is actually enjoyable when the hard work comes to another successful new billboard being added to the TM inventory.  Fortunately, with years of experience as a commercial real estate appraiser, I am quite familiar with navigating through this complex process.  In addition, continuing what Mr. Hardy started so many years ago with his gifted business vision is satisfying professionally.